WE'RE COMMITTED TO HELPING TO YOU
If your looking for high quality and personal service, you've come to the right place. We will put in the time and the attention to detail in order for you to receive the service you expect and need.
installation - maintenance - renovation
EXPERIENCED TEAM
Each of us is a master of our craft – we've worked a number of years in our field and each have passion and creative vision for every project we put our hands on.
QUALITY EXCELLENCE
we pay a lot of attention to each and every detail, because we know that we are in charge of creating our client's safe haven. We partner up with the best craftsmen to ensure our famed quality.
CUSTOMER SERVICE EXPERTS
We not afraid to go above and beyond to meet your expectations. As the visionaries of tomorrow, we won't say no to experimentation, unusual materials, or unlikely combinations.
Our years of experience makes us the ideal partner for your next project. We won't shy away from a challenge, but also know how to manage risks.
B&R team is constantly striving for perfection. We are lucky to work with notable and known clients, who trust us and let us guide them with our creative vision, making their home a dream come true.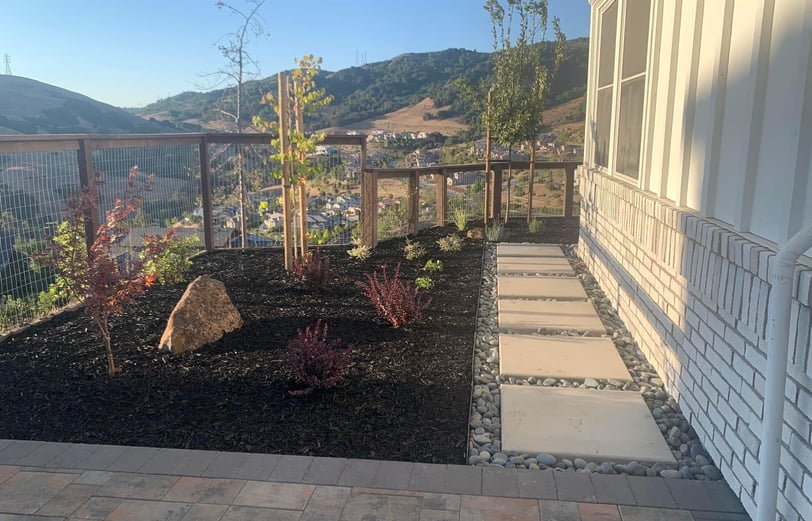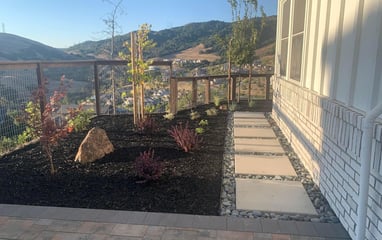 orinda complete landscape and hardscape installation
BACKYARD ENHANCEMENTS










CONCORD, CA
I m pleased to have this opportunity to document the performance of B & R Landscaping, Inc. They have been subcontractors for the grounds maintenance contract at the Coast Guard Military Family Housing site in Concord, California. Previously, the Navy and the Coast Guard were unsuccessful in their attempts to find a grounds maintenance contractor that could deliver the quality of work required for the 20 acre site.
Heather M.- Oakland CA
We are throughtly delighted with all the aspects of B & R's Service. They completely overhauled our front yard with new walkways, rock walls irrigation and low-water plants. they stood out from their competitors from the start - - The sales representative took the time to understand my vision for the front yard and made many smart recommendations of his own. Thereafter, Jorge was extremely responsive in providing very detailed proposals and estimates for the work and promptly answering any questions I had along the way . The project started promptly and was finished within a week! We really can't recommended B & R enough - - Don't hesitate to contact them!
CONTACT US FOR AN APPOINTMENT
We are here to help you, giving you ideas to find the perfect landscape or hardscape guidance depending on your needs, We'll meet on site during our initial appointment and discuss options to be included in the proposal.
PROPOSAL SUBMISSION
Once we've gathered all your ideas, then we will be ready to send you our recommendations in a written form for your review. Taking in consideration the best terms to suit your budget and needs.
SCHEDULE PROJECT
Once we have concluded on final decision making for the project(s), we will schedule the work and review deadlines to complete all work to your expectations, always keeping you updated on special requests as your satisfaction is our #1 priority.
We make it happen
Service is not just a word , its a commitment
What separates us from our competitors is that as a small landscaping company we have over 20 years of experience with homeowners' associations and residential. We specialize in Lawn Maintenance, Irrigation, Installation, Planting, Hardscape, Upgrading and much more. We are educated in our profession and industry. We thrive to please and meet all of our customers' needs. We are also bonded and insured.
We encourage you to give us a call for a free estimate, a need of assessment on your property, or simply for any questions or concerns you may have.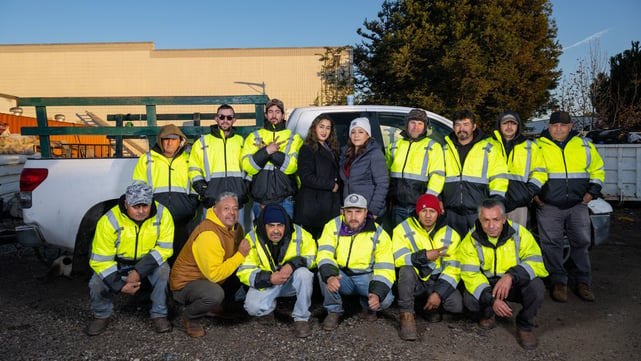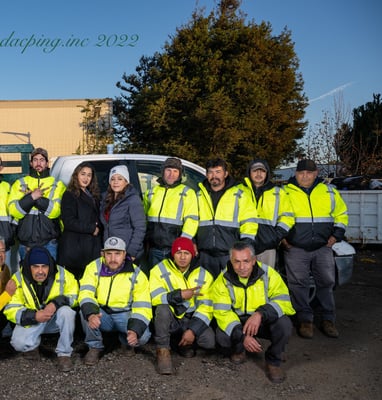 If you're interested in hearing more about the way we work, have a business proposal, or are interested in making an appointment, we'd love to hear from you.